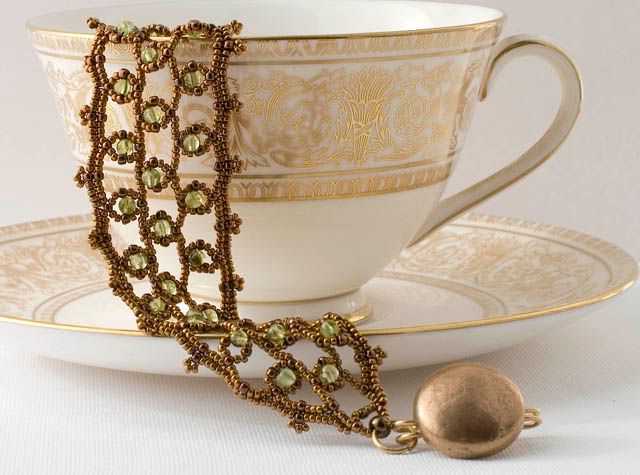 "Sugar or lemon?"
Annalise just loved hearing that; it made her feel as if she were in an old movie. She'd watched hundreds of old movies; the black and white world of the 1930s pretending to be the early 1900s was her time and place.
Closing her eyes, she drifted into a world of urbane and sophisticated people, beautifully dressed, and utterly cool and elegant. She joined them in a Spanish garden, next to a plashing fountain that cooled the sun-drenched courtyard.
"Lemon."
© 2009 Cynthia Newcomer Daniel
Seed beads, peridot, brass button clasp. Hand fabricated.