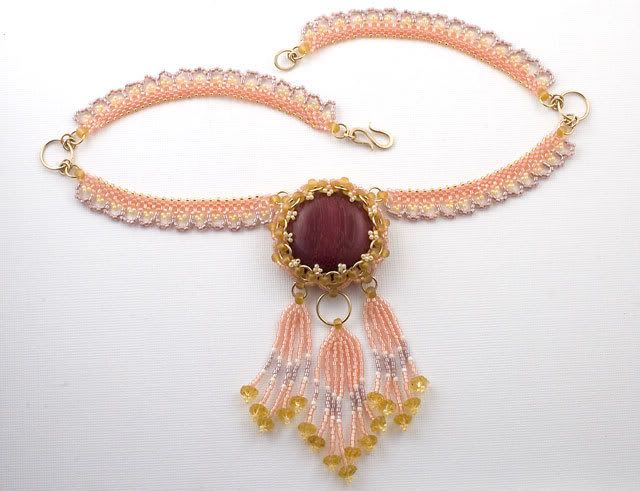 Hope went to the window
and looked out, not seeing the garden or the new leaves unfurling; lost in her own thoughts and memories. Her lessons had been hard and painfully learned; she understood the consequences, though they were very nearly more than she could bear.
"Just one more chance,"
she prayed,
"please, Lord, just one more chance."
"Trust Me."
© 2008 Cynthia Newcomer Daniel
14 carat gold-filled, modern and vintage glass beads, wooden Purpleheart cabochon by Joan Jensen of
TazWood Finely Turned Creations
. Hand fabricated, bead weaving and chain maille princess-length necklace.
*Available for purchase through
TazWood Creations
*