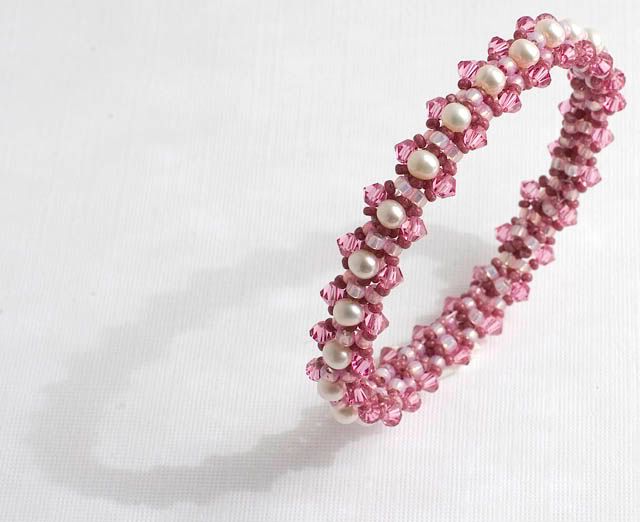 Peggy stretched and realized that she was hungry.
It was time for a break, and she'd brought in a basket of cookies that she'd baked last night. As she headed off to the break room with her basket and her coffee cup, she noticed that she was gaining a following. As she passed each office, the scent of chocolate and butter was drawing people away from their desks.
She set the basket down on the table, and, with a cheery, "Help yourselves!" she went to the coffee maker and filled her cup.
© 2009 Cynthia Newcomer Daniel
Seed beads, freshwater pearls, Swarovski cyrstals. Hand fabricated.