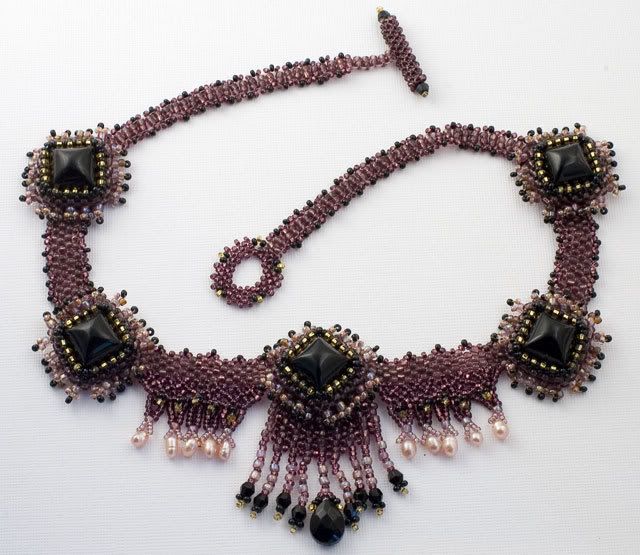 The diet hadn't been quite as successful
as she'd hoped, but she was happily impressed with the new technologies in lingerie. She felt as smooth and sleek as the younger, and more expensive, wives in attendance. She looked around the beautifully decorated room, accepted a glass of something pink and trendy, noting that there certainly weren't very many of the old gals left. Was she the last? The comfortable cocker spaniels that should have been here had been replaced by a crop of whippets.
Nervous whippets. Whippets without histories; and, without futures. They would be indulged for awhile, and, when their husbands tired of them, they would be replaced by an even younger and thinner model.
Ah, at last. Another woman of her generation. She wasn't the last of her kind after all.
© 2008 Cynthia Newcomer Daniel
Choker made from seed beads, vintage glass cabochons, pearls, and jet beads. Hand fabricated.