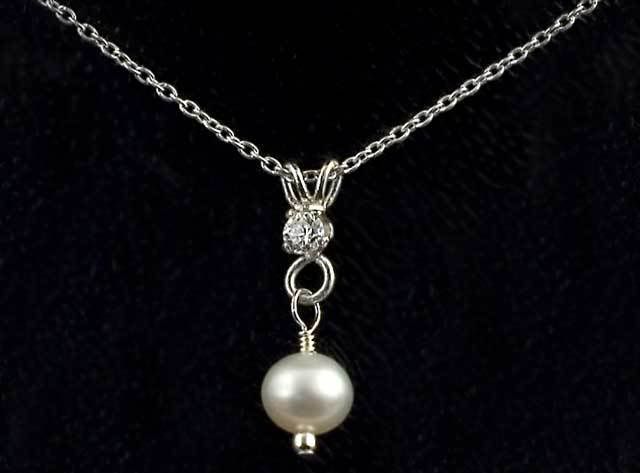 She smiled
as she unpacked the box of decorations; she wasn't one of those people who buy new every year, no, her decorations may be a bit shabby looking to anyone else, but to her they were priceless. She carefully hung the ornaments her children had made in kindergarten; they were all grown now, but how easy it was to remember their gleeful faces and little fingers hanging them on the tree that first year. She hung them low, just like they had.
She hung the stockings at the mantle, next; one day, when her children had families of their own, their stockings would go home with them to hang on their own mantles. She patted them, smoothing out the wrinkles, remembered making them when her children were still babies. Perhaps she would make more, one day, for her grandchildren.
She put all the boxes away, poured herself a cup of tea, and lost herself in the lights.
© 2007 Cynthia Newcomer Daniel
Sterling silver, cubic zirconia, freshwater pearl. Hand fabricated.